It's Thursday! Ages ago, when I was in Pastry School I had class with a bartender who worked in this tiny place on Capital in Seattle. Super nice guy, can't remember his name, but he always described Thursdays as "Baby Friday" and it's SO, TRUE. It's like Christmas Eve if you have weekends off (I did at the time). So there's that undercurrent of energy that builds as the day goes on and by day's end you're all "Phew, one more day to go. I can DO this!" And then, apparently people would go out and drink at his bar.
My point?
That kind of energy is contagious so hopefully you're soaking some up right now!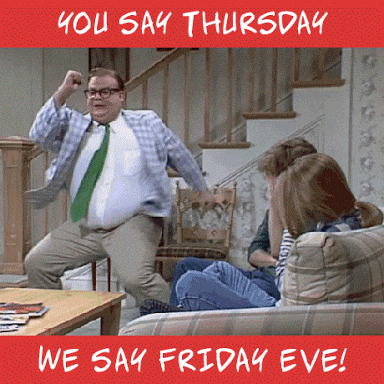 To celebrate "Friday Eve" here's something yummy, sooooooo easy, filling and satisfying to fill you up! Vegetarians, avert your eyes...
Scotch Eggs
(adapted from Stephanie Gaudreau's The Performance Paleo Cookbook)
1. Boil and peel 6 Eggs
2. Divide 1 pound of ground pork or sausage (I eye balled it put you can weigh out the portions - remember, I described this recipe as easy)
3. Wrap each egg in your wad of pork/sausage goodness
4. Evenly space on cookie sheet with lip (grease from pork will cook out so even consider lining with foil for easier clean up.
5. Bake for 20-ish minutes. Optional turning halfway through baking.
Oven: 350 degrees F
Consider: doubling the recipe
Sausage: I bought this particular brand of sausage in the breakfast and mild Italian because it's easier for me than buying the separate spices. Check out Steph's book for the spice break down or create your own sausage spice blend! The Whole Foods brand pictured here looks pretty clean with no added sugars. Some grocery stores make their own ground sausage. You can ask for their ingredient list. You may be able to ask your grocer to omit sugar. I don't miss it.
This simple little taste sensation can be dressed up with ground pork rinds ala Stephanie's Paleo version or breaded and FRIED with an that is soft boiled for extra drama when cutting into it as they did at CharSue in NYC
(warning: food porn if you click on that link)
Looking to add a condiment?
This mustard really is "Extra" and allllll that. I picked up my first bottle at The Cheese Monger in Leavenworth, WA over the summer and can't get enough! Good news, they sell it at World Market which is on my way home from Seattle!
Bon Appetit!
Pix of the Scotch Egg Making on my instagram: @sherryphay
#mustard #LowensenfMustard #foodporn #fuel #food #nutrition #fitness #strengthandconditioning #strengthtraining #momstrong #strengthcoach #mastersathlete #fitfam #femalepowerlifting #macros #lowcarb #foodchoices